Our Approach
We are consultative. Are you unsure about your next move, maybe not sure which questions to ask? Need to find an expert? Are you looking for an experienced team?
Our Story
From our humble beginnings, simply meeting with folks looking for help with their Medicare insurance and final expenses. Benefits changing, new programs, cuts, and basic coverage have driven the need to find someone in touch and current with government programs to assist with "covering" the gaps.
Meet the Team
Why? It's a human thing.
Gregory Carter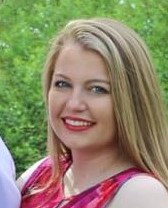 LeAnna Tuttle
Office Manager and Licensed Agent
Leading a team of great people and enjoying being a part of their success!
Her big heart brings this team together.
Sherry Auman
Agent and Administration Assistant
You'll not meet a more down to earth and understanding person than Sherry.
Christopher Clinton, CPCU
Life, Health, Medicare, Commercial Agent
Chris has tons of experience, insurance is in his blood.
Next Steps...
With so many different kinds of insurance to offer, why not just send us a note or give us a call?