Our Approach
We are consultative. Are you unsure about your next move, maybe not sure which questions to ask? Need to find an expert? Are you looking for an experienced team?
Our Story
From our humble beginnings, simply meeting with folks looking for help with their Medicare insurance and final expenses. With benefits changing, adding new programs, making cuts, and basic coverage changing, the need has grown to find someone in touch and current with government programs to assist with "covering" the gaps.
Meet the Team
Why? It's a human thing.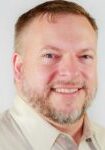 Gregory Carter
You will not meet a more down to earth and understanding person than Sherry.
You get service and a smile with Sherry while she helps handle your health insurance needs.